Basil Blizzard
The BASIL F. BLIZZARD, IV MEMORIAL SCHOLARSHIP FUND OF THE DAYTON FOUNDATION was established in 1999 to praise excellence by providing scholarship assistance to graduating seniors at Wayne High School who plan to attend an accredited technical school, junior college, community college or four-year university. Basil Blizzard, IV, a promising graduate of Wayne High School, died tragically in an automobile accident in 1998.
Blake LaForce #41 - Vandalia Butler Foundation
Blake Christian LaForce, a 2009 student athlete and graduate of Butler High School, fought and beat cancer (acute lymphoblastic leukemia), with a bone marrow transplant. Then a surprise central nervous system parasitic infection challenged Blake, who miraculously fought on, only later to succumb to insurmountable number of complications. Blake was the son of Mark and Linda LaForce and the brother of Lauren (LaForce) Woods and Johnathan LaForce. Blake was a "home-grown boy" attending Murlin Heights, Smith Middle, and Butler High Schools. He was a good student (receiving an invitation to National Honor Society) who enjoyed and excelled in athletics outside the classroom.
The spirit of building the character of Vandalia-Butler youth is the impetus for the Blake LaForce MEMORIAL FUND. The LaForce family understands the need for "educating the whole child". Student athletes not only learn a strong work ethic and determination, but also how to work together, as a team, to attain one common goal. Students who participate in athletics at any level learn leadership skills, how to set and reach goals, and a sense of healthy competition.
Brightwell Family and Dayton Firefighters IAFF Local 136 Scholarship Fund
The BRIGHTWELL FAMILY MEMORIAL SCHOLARSHIP FUND OF THE DAYTON FOUNDATION was established in 1999 by the family of Thomas O. Brightwell, Sr., a retired Dayton City firefighter (1929-1953), to award college scholarships to children of current or retired full-time Dayton firefighters.
Chris Conter Memorial Scholarship - Vandalia Butler Foundation
CHRIS B. CONTER MEMORIAL SCHOLARSHIP FUND was established in 2005 to offer financial assistance to graduates of Butler High School who are participated in high school sports. The scholarship honors the memory of Chris Conter, a Butler graduate and outstanding baseball player for both Butler and Wright State University. Chris continued to play and be involved with the sport until his untimely death in 2005. The person who receives this scholarship will exhibit the passion and love of the game coupled with good sportsmanship that were trademarks of Chris Conter. Applicants must have been involved in High Schools sports; preference will be given to baseball players.
CJ McLin
The Legendary C. J. McLin, Jr. – C. J. McLin, Jr. was one of Ohio's most influential politicians. He was born in East St. Louis, Illinois on May 31, 1921, as Clarence J. McLin, Jr. Known as "C.J.," he moved to Dayton, Ohio with his family at age 10. By age 13 he was working in his father's funeral home, where he later became president. McLin graduated in 1940 from Dunbar High School and attended Virginia Union University before serving in the U.S. Army.
McLin became a strong community leader in the years that followed. His philosophy was rooted in a sincere belief in the importance of community involvement. He is credited with helping to advance countless individuals in local and statewide civic roles. His 1966 election as State Representative was the commencement of a 22-year reign as Dayton's chief intermediary with state government. Although McLin's influence and power extended well beyond the Dayton area, today's local community benefits from his efforts in many ways. He fought for the establishment of a medical school and other facilities at Wright State University, strongly supported the advancement of Central State University, and pushed the expansion of U.S. 35 West through Dayton.
McLin died at age 67 after a three-year battle with cancer. Before his death on December 27, 1988, he requested that his daughter, Rhine McLin, be appointed to the Ohio House seat that he held. Ms. McLin was appointed to that seat in January 1989 and elected to two additional terms. In 1994, she was elected to the Ohio Senate, and in 2000, she was elected mayor of the city of Dayton.
Colleen O'Toole Memorial Scholarship
The COLLEEN O'TOOLE MEMORIAL SCHOLARSHIP FUND was established in 1992 in honor of Colleen O'Toole, who faithfully served Dayton Power and Light for over 25 years as an administrative assistant. The Fund's purpose is to defray tuition expenses for children of full-time, regular employees of Dayton Power and Light.
Condon Scholarship
The MARY EILEEN and RODERICK F. CONDON II SCHOLARSHIP FUND was established in 1997 to foster learning by assisting Montgomery County high school graduates with education expenses to further their studies in the field of art at accredited institutions of higher learning.
Connie DeHart Memorial Scholarship - Vandalia Butler Foundation
Connie DeHart was a 1983 graduate of Butler High School. She also graduated from Miami University where she was an active member of Sigma Delta Tau sorority. She taught Earth Science at Troy High school in 1988 and in 1989 she was a substitute teacher in the Vandalia Butler School system. Connie's ultimate goal was to become a full-time teacher for the Vandalia-Butler Schools; but this goal was not to be realized, as she lost her battle with cancer on November 11, 1992. In her memory, the Connie DeHart Memorial Scholarship Fund was established. This $325 award will go to a graduating female senior from Butler High School who plans to go into a career in education, preferably studying at Miami University in Oxford, Ohio.
Consolidated Freight Companies - Vandalia Butler Foundation
The CONSOLIDATED FREIGHT COMPANIES SCHOLARSHIP FUND was established in 1993 to assist graduates of Butler High School in furthering their educational studies. The Vandalia-Butler Foundation Board of Trustees administers this fund.
Culture Works - Len Roberts Scholarship
In recognition of Mr. Roberts' career as a businessman and his passion for the arts, Culture Works is pleased to offer scholarships to Dayton Region graduating high school seniors or local college students who demonstrate participation the arts. Candidates must be graduating high school seniors living in the Dayton Region (Butler, Clark, Darke, Greene, Miami, Montgomery, Preble or Warren County) or college students at any level who live in and attend college in the Dayton Region. Priority may be given to majors in the arts, business, engineering; however, all majors may apply. A minimum 2.0 gpa is required.
Dan L. Hickey
The DAN L. HICKEY MEMORIAL SCHOLARSHIP FUND was established by his children in 1998. After retiring from a 20-year career in the U.S. Air Force, Mr. Hickey taught industrial arts in the Dayton Public Schools at Roth and Colonel White High Schools. He was also instrumental in establishing and administering the Occupational Work Experience Program.
David and Kathryn Horner Family Scholarship - Vandalia Butler Foundation
The DAVID A. AND KATHRYN E. HORNER FAMILY SCHOLARSHIP FUND OF THE DAYTON FOUNDATION was established in 1997 by friends and family from the Vandalia-Butler community in memory of David, Kathryn, Jonathan, Carmen, and Preston Horner, who perished in a train accident in Central Ohio. This Fund provides college scholarships for students at Butler High School and is administered by the Vandalia-Butler Foundation Board of Trustees. The Scholarship is offered in even years only.
Dayton Catholic Women's Club
Dayton Catholic Women's Club (DCWC) Scholarship Fund 2010 aids graduating high school women of the Roman Catholic faith in furthering their education at institutions of higher learning. DCWC was established in 1923 to promote a spirit of unity and cooperation among Catholic women in religious, educational, social and humanitarian interests and benevolent works.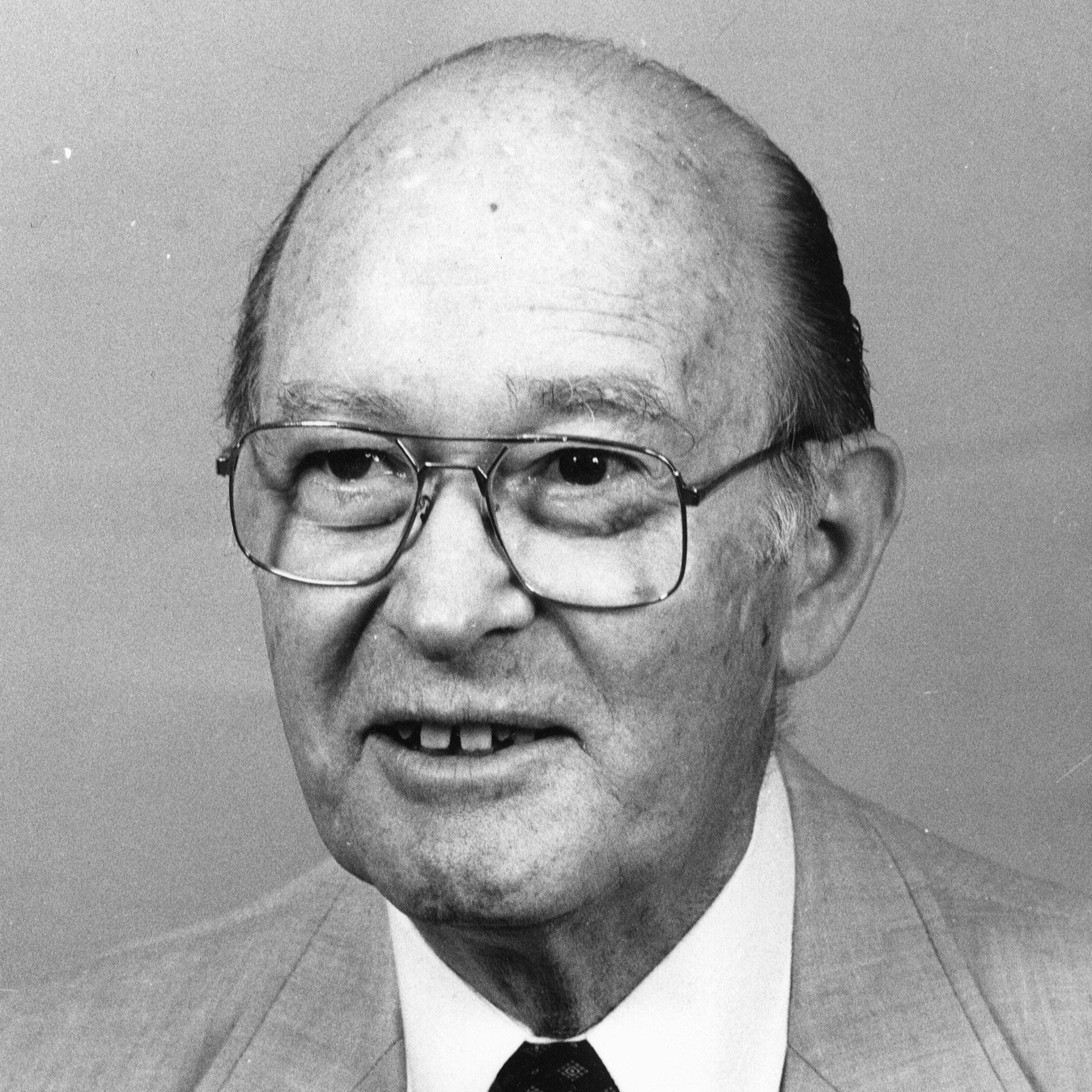 Dayton Daily News Si Burick Scholarship and Internship
The Si Burick Journalism Scholarship honors Si Burick, a longtime sports editor and columnist for the Dayton Daily News. He was inducted in to the writers section of the Baseball Hall of Fame. In 1935 he began to work on radio, and in 1949, when WHIO-TV went on the air, he was one of its featured personalities. In 1985 he was inducted in the National Sportscasters and Sportswriters Association Hall of Fame.
The Si Burick Journalism Scholarship will be awarded annually to a Miami Valley high school graduating senior who wants to pursue a career in journalism. Selection will be based not only on academic and extracurricular achievement, but also on an evaluation of each applicant's journalistic goals.
Dayton Public Schools - Superintendent Student Senate Scholarship
This Scholarship was established in 2011 to encourage and assist graduating seniors from Dayton Public Schools who are planning to attend a two- or four-year college or university. Scholarships will be awarded to two graduating seniors from each Dayton Public High School.
Doris H. Wilson Scholarship Fund
The DORIS H. WILSON SCHOLARSHIP was established in 1997 for graduating Montgomery County high school seniors who plan to attend a two- or four-year school in the state of Ohio. This fund honors Doris Wilson, the founder of Multi-Cultural Supporters.
Dr. Yvonne Walker-Taylor Women for Women Scholarship
The DR. YVONNE WALKER-TAYLOR WOMEN FOR WOMEN SCHOLARSHIP was established in honor and memory of Dr. Yvonne Walker-Taylor, 16th President and first female Chief Executive Officer of Wilberforce University. Dr. Walker-Taylor wanted to recognize and honor all women of achievement in America who have provided vision, leadership and personal commitment for the pursuit of freedom in their country.
Ellen Jane Lorenz Porter
The Mu Phi Epsilon Scholarship in Memory of Ellen Jane Lorenz Porter was established in 1999 to assist individuals in furthering their music studies at an accredited college or university. The scholarship was established in honor of Ellen Jane Lorenz Porter, who died in 1996. She was known as an accomplished musician, author, editor and composer whose compositions have been played throughout the United States.
Funkhouser Memorial Scholarship
The Charles A., Dhel L., and Katherine Funkhouser Memorial Scholarship was established by Jeanne Funkhouser-Reeder, with the support of her husband, Vern W. Reeder, to assist needy and deserving graduates of the Dayton Public Schools. The Scholarship Fund is a permanent endowment of The Dayton Foundation. The Dayton-Montgomery County Scholarship Program and The Dayton Foundation are responsible for administering awards of $1,000.00 that provide financial assistance for high school seniors who are graduating from a Dayton public high school. The students must have a grade point average of 2.5 or higher on a 4.0 scale, or be in the top 35% of their class.
GM/Frigidaire Scholarship Fund
The General Motors Frigidaire Employees' Recreation Association (FERA), an independent Ohio nonprofit organization incorporated in 1928, established a scholarship fund to assist eligible General Motors/Delphi employees, retirees and their immediate families with expenses related to post-secondary education.
The scholarship is offered to current employees, retirees and to their respective spouses and dependent children of any General Motors, D-MAX, or Delphi division in Montgomery County, Ohio. One of the parents or a guardian must list the applicant as a dependent on his/her 1040 IRS tax form.
All applicants related to retired employees must submit the following: (1) Current GM, D-MAX, or Delphi Retirement Program Authorization of Monthly Benefits or other proof of retirement benefits.
As of 2010, the scholarship is offered to grandchildren of current employees and living retirees of any General Motors, D-MAX, or Delphi division in Montgomery County, Ohio.
What criteria are used for awarding the scholarship?
Because the GM/Frigidaire scholarship is competitive and, in part, based upon academic merit, the applicant must have a minimum cumulative grade point average of 3.0, based on a 4.0 scale. Each applicant also will be judged on his/her high school or post-high school activities, community activities, reasons for seeking a college education and explanation of current career objectives.The student must have passed all parts of the Ohio Graduation Test. The student must also be classified as full time for the next academic year and attend one of the eligible institutions. Furthermore, there shall be no discrimination on the basis of race, color, cultural heritage, national origin, religion, sex, sexual orientation, age or disability.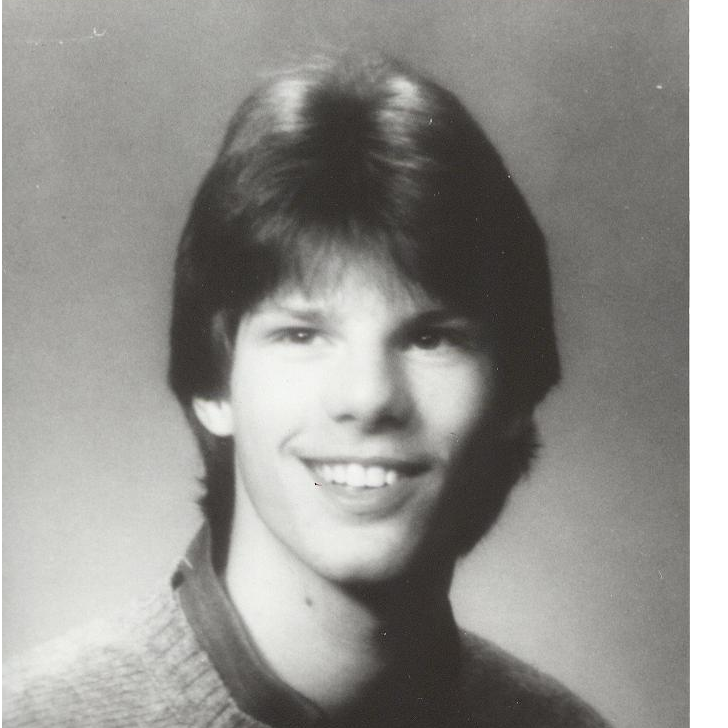 Greg Sutton
The GREG SUTTON BAND SCHOLARSHIP FUND OF THE DAYTON FOUNDATION was established in 1987 by Greg's family and friends to assist graduates of West Carrollton High School in furthering their educational studies. Greg Sutton was a member of the West Carrollton High School class of 1985. Each year the award is given to a current band member of the high school band who best exemplifies the talents of Greg Sutton: leadership, the ability to hold the group above self, congeniality and the talent for making people laugh.
Helen and Howard Smith
The HELEN AND HOWARD W. SMITH NURSING SCHOLARSHIP was established in 2002 to provide scholarship assistance to students wishing to earn their LPN or BSN degree. Students must be sophomores or above and be admitted to a nursing program in Montgomery or Greene Counties. Preference will be given to non-traditional students.
Indian Guides and Indian Princesses - Chiefs Scholarship
The Chief's Scholarship has been established to continue the bond between fathers and their daughters/sons as they grow older and prepare for life as young adults.
The first Indian Guide Program was formed in Richmond Heights, Missouri in 1926 based on the inspiration of Joe Friday, an Ojibway Indian hunting guide, and the insight of Harold Keltner, the director of the St. Louis YMCA. Years later, in 1954, the first Indian Princess Program was formed in Fresno, California.
The Kettering Indian Princess/Guide Programs, like the original, were designed to foster a strong and lasting bond between fathers and their daughters/sons. The Programs, guided by a set of six Aims, which stress the importance of respect for each other and the family, and the need to support your community through service projects and volunteering. In 2002 the name of the program was changed to the Adventure Guides and Princesses.
"Friends Always, Pals Forever"
In Honor of Willis "Bing" Davis
"Someone once told me to express best what is closest to us. I think creative expression is a human endowment. What I try to do when I make art is to make things that are uniquely my own, but yet make what I see and what I experience."Willis "Bing" Davis
The Miami Valley region is fortunate to have a renowned artist, educator, arts advocate and community servant in Willis "Bing" Davis. No living American artist better embodies the true spirit of African American art than Bing Davis. A product of the Dayton Public Schools, this world-renowned artist has had works exhibited in private and public collections in the United States, Canada, France, Germany, South Africa, England, West Africa and Russia.
A graduate of DePauw University, he taught high school art while pursuing a master's degree at Miami University. In 1967 he accepted the position of Art Director for the Living Arts Center, an experimental after-school program for exceptional children in Dayton. There, his innovative work with young people led to national recognition. He later taught at DePauw and traveled abroad to Africa to explore traditional African Art. From 1978 until 1999, he has served as chairperson of the School of Art at Central State University and as director of the Paul Robeson Performing Arts Center.
He is an art advocate as exemplified through his participation in many arts organizations, among them, the Ohio Arts Council, the National Endowment for the Arts and Letters for Historically Black Colleges and Universities and the Montgomery County Arts and Cultural District.
The Dayton Community has been touched and enriched by his artistry and creativity through his numerous visits to schools, community centers, churches and organizations. Bing Davis serves as an outstanding role model to inspire young people to pursue excellence.
Jackie Ahlers - Vandalia Butler Foundation
Jackie Ahlers Memorial Scholarship was established in 2002 in honor of Jackie, who tragically lost her life in a car accident with five of her roommates from Bowling Green State University. She was a Vandalia Butler graduate and a sophomore at BGSU, pursuing a degree in Education.
Jackie influenced many young people through her vibrant personality, smile, and willingness to help others. She was a very caring individual and often went above and beyond for someone in need of help. She was a friend to every individual who she met and accepted them for who they were. Her selfless acts of kindness were a true gift.
Jackie's legacy of helping and caring for people continues through this scholarship. It is intended to assist a Vandalia Butler high school senior who is pursuing a Bachelor's Degree at one of the state universities in Ohio.
Jerry Trimbach Scholarship
The Jerry Trimbach Scholarship was established in 2004 by the Trimbach family to assist individuals to further their studies at Sinclair Community College. Jerry Trimbach graduated from Sinclair while parenting four young children. As one of the founding owners of 2-J Supply Company, Mr. Trimbach credited his education for his later success in life. While 2-J Supply has expanded throughout southern Ohio, Jerry's family has grown to nearly 50 members. Both are legacies that would make Jerry very proud.
John and Charlotte Michael Family Memorial Scholarship
THE JOHN AND CHARLOTTE MICHAEL FAMILY MEMORIAL SCHOLARSHIP FUND OF THE DAYTON FOUNDATION was established in 1995 to honor the commitment of this family to join together annually to celebrate its heritage by offering scholarships, in the name of their ancestors, to students in the communities of Jefferson Township, Germantown and Farmersville.
John J. Murphy - Vandalia Butler Foundation
John J. Murphy Memorial Scholarship Fund (2005) assists Butler High School students in furthering their studies at an accredited institution of higher learning. Established by the Murphy family, it honors John J. Murphy, whose love for education kept him attending classes at the University of Dayton until age 85. The fund is administered by the Vandalia-Butler Foundation Board of Trustees.
Joseph A. Forte - Vandalia Butler Foundation
The Joseph A. Forte Memorial Scholarship was established by his family and friends in 2007 for Vandalia students who plan to pursue a degree from an accredited Ohio college as a full- or part-time student. Applicants must have earned at least a 3.0 GPA. A 250 word essay describing how you have shown pride in being an American in your daily life is required.
Kacie and Tom Hausfeld Scholarship
The Kacie and Tom Hausfeld Scholarship Fund helps Archbishop Alter High School graduates further their studies at the University of Dayton (UD). The fund was established by friends and family and serves to remember Tom Hausfeld, a retired business owner and active Alter High School volunteer, and his daughter, Kacie, an Alter High School graduate and UD volleyball player, who perished in a plane crash in 2010.