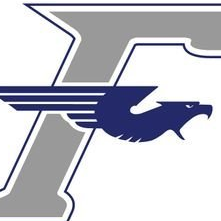 Kettering Education Foundation - Class of 1950 Scholarship
KETTERING EDUCATION FOUNDATION CLASS OF 1950 SCHOLARSHIP
was established in 2018 to provide financial assistance to graduating seniors from Kettering Fairmont High School. This scholarship is being given by the Fairmont Class of '50. We were 72 boys and 72 girls who graduated from Fairmont High School at the NCR Auditorium in June of 1950. Coming from Van Buren Township's Dorothy Lane, Greenmont, Pasadena and Southern Hills grade schools, we worked, studied and played together and formed close-knit friendships at our beloved high school on Far Hills Avenue. Highlights for us as seniors include winning the trophy for football in the Miami Valley League, the play "Life with Father", the operetta "Pirates of Penzance", and the irreverent Senior Assembly. Among our superb teachers were Chet Roush, Clark Haines, Miss Marshall, Miss Kennedy, Vince Arnold, Leah Funck and Howard Flatter. As adults, members of the Class of '50 became active citizens here in Dayton and in cities around the nation providing financial, health, manufacturing and educational services, and proudly serving in all branches of the military. The bond of friendship created from high school days continues until the present day within the Class of '50. With the intention of gratefully paying forward the educational gift that was ours to enjoy, at the class reunion in 2008 we voted to support the present students of Fairmont with a scholarship in memory of those in our class now departed. We are proud to be the first graduating class of Fairmont to offer a scholarship.